Out the box thinking
Šta izabrati: šah ili bilijar na kegle?
Postoje zaluđenici za šah, i ako se oni pitaju, logično je da će izabrati šah i da tu nema dalje polemike.
Međutim postoje i oni koji nikada nisu igrali bilijar pa će šah izabrati jer nemaju drugog izbora. Ne znaju da drže tak i udaraju kuglu, a šah su makar imali prilike da vide kako drugi igraju.
Suština je da su obe igre smislene i traže određeno znanje, logično rasuđivanje, puno kombinatorike. Šah mogu da uče gledajući, čitajući knjige velemajstora, dok bilijar na kegle zahteva i dozu tehnike i umešnosti, pored svih mogućih kominacija koje se nude.
Zagonetka "debet tačaka". Treba povezati svih devet tačaka sa četiri ili manje pravih linija, bez podizanja olovke i bez ponavljanja iste linije.
Jedno od rešenje – Out the box thinking
"Prvo sam gledao starije dok igraju bilijar. Gledao, slušao i čutao. Najluđe je bilo kada su igrali u novac na pobedu. Svako je čekao svoju priliku. I svako je želeo da ima svoj dan, pa ako ga krene, bio je neumoljiv, a ako ne, vadio se na raznorazne gluposti koje nemaju veze sa životom, a ponajmanje sa igrom.
Meni je izazov bio da igram sa tim starijim mangupima, sa facama i gradskim fakirima. Vežbao sam kako bih mogao da im se suprostavim. I nakada mi nije bilo dosadno. Ostajao sam sam duboko u noć, sklanjao kegle i igrao samo sa kuglama. Bezbroj kominacija. Pa bih vraćao na centar kegle i vežbao kombinacije a da ne srušim ni jednu keglu. I tako u nedogled.
A onda se desilo ono što nisam želeo: niko više nije hteo da igra protiv mene. Unapred su znali da će izgubiti partiju, novac nije bio bitan niti se pomišljalo na tu opciju. Tek po neko bi me izazvao da proveri sebe i izgubi partiju, sa namerom da priča kako je igrao protiv mene.
Realno, bilo je mnogo boljih igrača od mene. Ali su imali manje kombinacija, igrali su po navici, iskustvu i ziheraški. Nisu hteli da menjaju šablon, niti da promene bilo šta u svojoj igri. Nisu hteli ni da probaju kombinaciju koju bi im predložio."
Ovu priču mi je ispričao uspešni preduzetnik, čovek koji ima kominaciju za sve! U njegovoj firmi radi veliki broj ljudi za koje kaže da su svi pametniji od njega i da ih je birao tražeći od njih rešenje problema na drugačiji način, onako kako on ne bi ni pomislio da se može problem rešiti.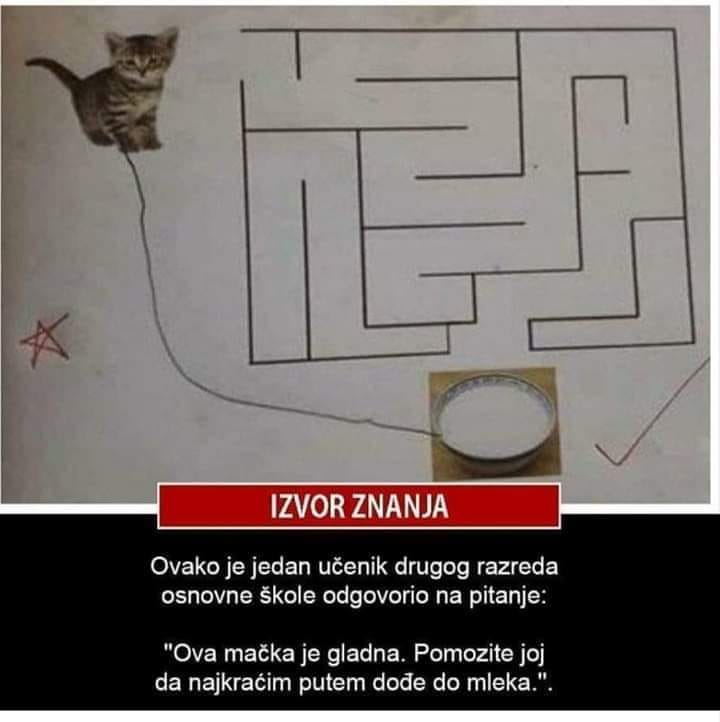 Razmišljati na drugačiji naćin nije jednostavno niti lako.