Pre nekoliko dana obećao sam da će pethiljaditi pratioc na Twitteru mog naloga @DedaBor dobiti lepu nagradu.
I evo večeras se i to desilo, ali dobitnik neće biti 5k nego pethiljadadrugi jer sam postavio i par uslova:
Postavljam i par uslova: nalog mora da ima sliku ( da nije jaje), da ima najmanje 30 tvitova i po instaliranju Avira antivirus programa, tvitne jedan tvit gde će menšovati @Ecentar.
Pethiljaditi nema sliku.
Pethiljada prvi nema dovoljno tvitova.
Dobitnik je @mario_p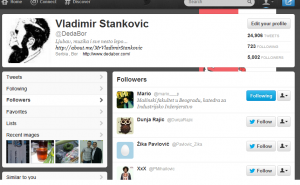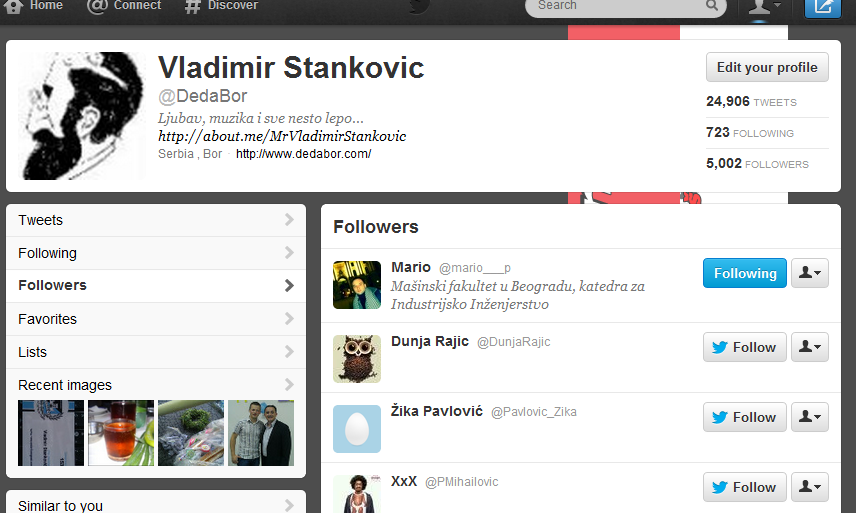 klik za veću sliku…
Zamolio bih Maria da tvitne jedan tvit u kojem će menšovati @Ecentar.
A Ecentru se zahvaljujem na saradnji i divnom poklonu.
Share the post "Dobitnik nagrade kao 5K folover @DedaBor naloga na Twitteru"