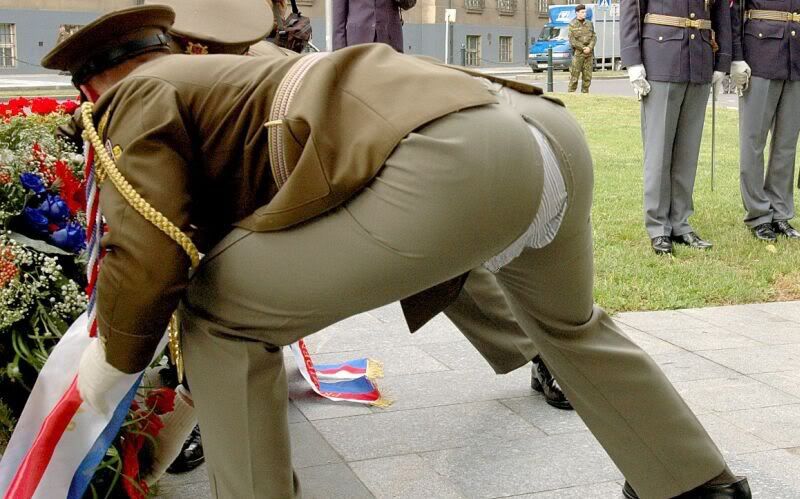 Dosao novi general na duznost u tvrdjavu legije stranaca u pustinji. Krenuo vec prvi dan u obilazak tvrdjave i dok je obilazio ugleda mazgu  zavezanu za stub. Upita on najblizeg strazara cemu  sluzi ta mazga?
– Gospodine generale mazga je za zabavu vojnika!  Znate kako je, dugo smo tu bez zena, pa …
– Pa onda joj sredite malo to mesto, napravite joj  nadstresnicu i  slicno ! naredi general i ode dalje.
Nakon mesec dana u pustinji ni general nije mogao vise da izdrzi pa, sta ce – kud ce, odluci da se i on malo zabavi sa mazgom.
Naredi strazaru da je drzi, a on obavi posao. Dok se oblacio, olaksan i zadovoljan, upita strazara:
Reci mi, junace, da li i obicni vojnici to rade ovako kao mi generali?
– Ima razlike , gospodine generale!
Obicni vojnici uglavnom zajasu mazgu i odjasu do najblizeg naselja u kome je javna kuca!
NARAVOUCENIJE:
I kad mislis da sve znas,
iako si sef, pitaj i trazi pojasnjenje jer – tvoja logika ne mora biti uvijek ispravna!