-slika preuzeta sa Press-a
Tri žene igrale golf jednog lepog nedeljnog prepodneva. Jedna od njih nije bila previše spretna i njena loptica odleti u šumu. Ode da je potraži i umesto loptice pronađe žabu uhvaćenu u zamku.
– Oslobodi me i ispuniću ti 3 želje.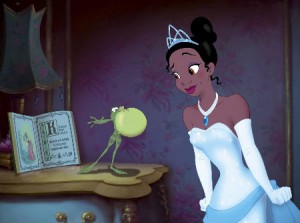 Žena se nije dugo dvoumila. Oslobodi žabu, na šta žaba kaže:
– Hvala ti, ali zaboravila sam nešto napomenuti. Sve što poželiš, tvoj muž će dobiti 10 puta bolje.
– Nemam ništa protiv. Moja prva želja je da postanem najlepša žena na svetu.
– Ali, jesi li ti svesna da će tvoj muž postati naj naj najlepši muškarac na svetu? Pravi Adonis. Sve će ga žene proganjati.
– Nema problema. Pa ja ću biti najlepša žena na svetu i on će videti samo mene!
– Učinjeno. Šta je sledeća želja?
– Moja druga želja je da postanem najbogatija na svetu!
– Ali to će od tvog muža učiniti deset puta bogatijim od tebe.
– To mi uopšte ne smeta, ono što je njegovo je i moje!
– Učinjeno! A šta je tvoja poslednja želja?
– Želim dobiti LAGANI srčani udar!
– fotka uzeta sa portala Zena – Blic
Pouka priče je da su žene inteligentne. Nemoj se nikad šaliti sa njima! NAPOMENA: Ako si žensko ne čitaj dalje. Za tebe je vic gotov. Stani ovde i osećaj se superiorno! Ako si muškarac: Muž je imao deset puta LAKŠI srčani udar! Pouka pričice je da žene stvarno misle da su jako inteligentne. Pustimo ih nek tako misle i uživajmo u spektaklu.
P.S. Ako si žensko i još čitaš, ovo je dokaz da žene NIKADA NE SLUŠAJU!
#Ljubav, muzika i sve nešto lepo…