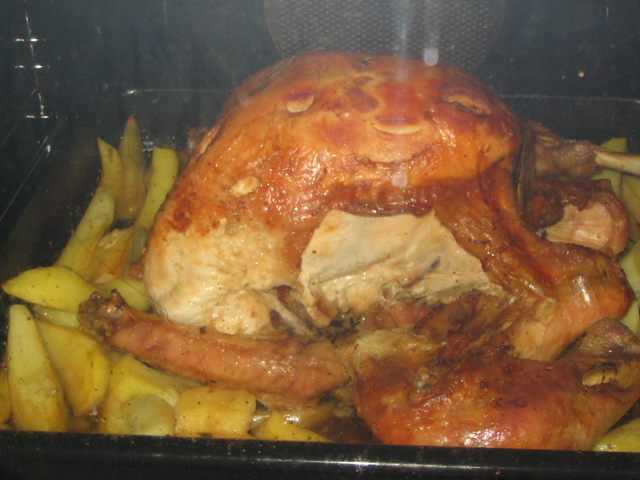 Nedeljni ručak je ritual.
Prilika za okupljanje cele familije. Trenuci kada je kuhinja mala da primi sve koji bi da učestvuju u spremanju raznovrsne hrane, kada deca čuvaju decu i zabavljaju se, a mi stariji pijemo aperitiv uz neko meze.
I to traje i traje. Svake nedelje skoro isti scenario, prepričavanje događaja i ono "je l' se sećaš…" Šale na svoj, ali i tuđi račun, cela kuća zvoni od smeha i galame.
Ruča se u dve ili više tura, jer nas je mnogo, ali to nikome ne smeta. Oni što čekaju stoje nad glavama onih koji ručaju i dobacuju.
Na kraju, naravno, kolači, čak i ako ne ostane mnogo mesta, što nas, na kratko, ućuti, koliko da dođemo do daha.
Radujem se svakoj nedelji, jer zaboravimo na sve probleme i jednostavno, budemo porodica.
Ovaj post je deo blogerskog takmičenja  liveinspire.com