Imao sam prilike da razgovaram sa jednim privatnim preduzetnikom gde mi je on ispričao svoje iskustvo sa dvojicom top menadzera.
Kao privatni preduzetnik – PP stalno ima potrebu da ima još nekog radnika pored sebe zbog potreba posla. Ranije je izmedju ostalih, imao i finansisjki problem pa se dešavalo da ne može duže vreme da zadrži radnika. To se vremenom promenilo, par radnika se ustalilo i sada je sve ok.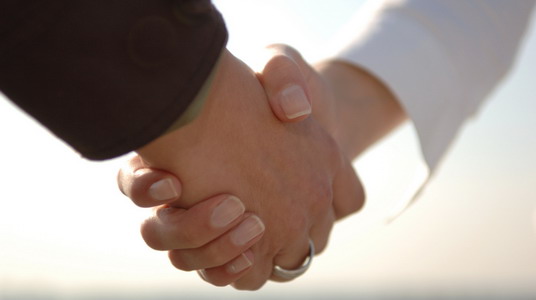 U jednom periodu, kod PP radio je radnik koji je imao potrebna znanja da radi i druge poslove a ne samo mu dati, pa se za njega interesovao jedan top menadzer. Medjutim, on je prvo pozvao privatnog preduzetnika i jasno u razgovoru rekao da bi voleo da taj radnik predje kod njega u firmu, da mu je jasno da ce PP imati problema u radu zbog toga, ali da nudi bolju sigurnost radniku i da, ako se PP složi, radnik moze odmah da počne s poslom. Tek po pristanku PP, top menadzer je pozvao radnika i ponudio mu novi posao. Radnik je prihvatio na svoje i zadovoljstvo top menadzera, a stetu PP.
Posle par godina, drugi top menadzer, bez znanja PP, pozvao je jedog od radika i ponudio mu dva puta veću platu, mnogo bolje uslove i svašta nešto. Radnik je odbio, kasnije ispričao PP, a ovaj iskoristio prvu priliku da drugom top menadzeru jasno i pred mnogima kaže kako to nije profesionalno, kako se to kosi sa poslovnom etikom i kako bi on bio jako srećan da svaki njegov radnik bude zadovoljniji nego što jeste trenutno, ali da je i preponosan jer nije "pregažen" od jačeg, zahvaljujuci lojalnosti svog radnika.

Mislim da su ovo odlični primeri iz prakse. U današnjem poslovnom okruženju malo je lepih primera, malo je poslovne etike i etike uopšte.
Mene je razgovor sa PP prilično obradovao. Zato i želim da podelim ove primere sa vama.